Best Practices for B2B Email Retargeting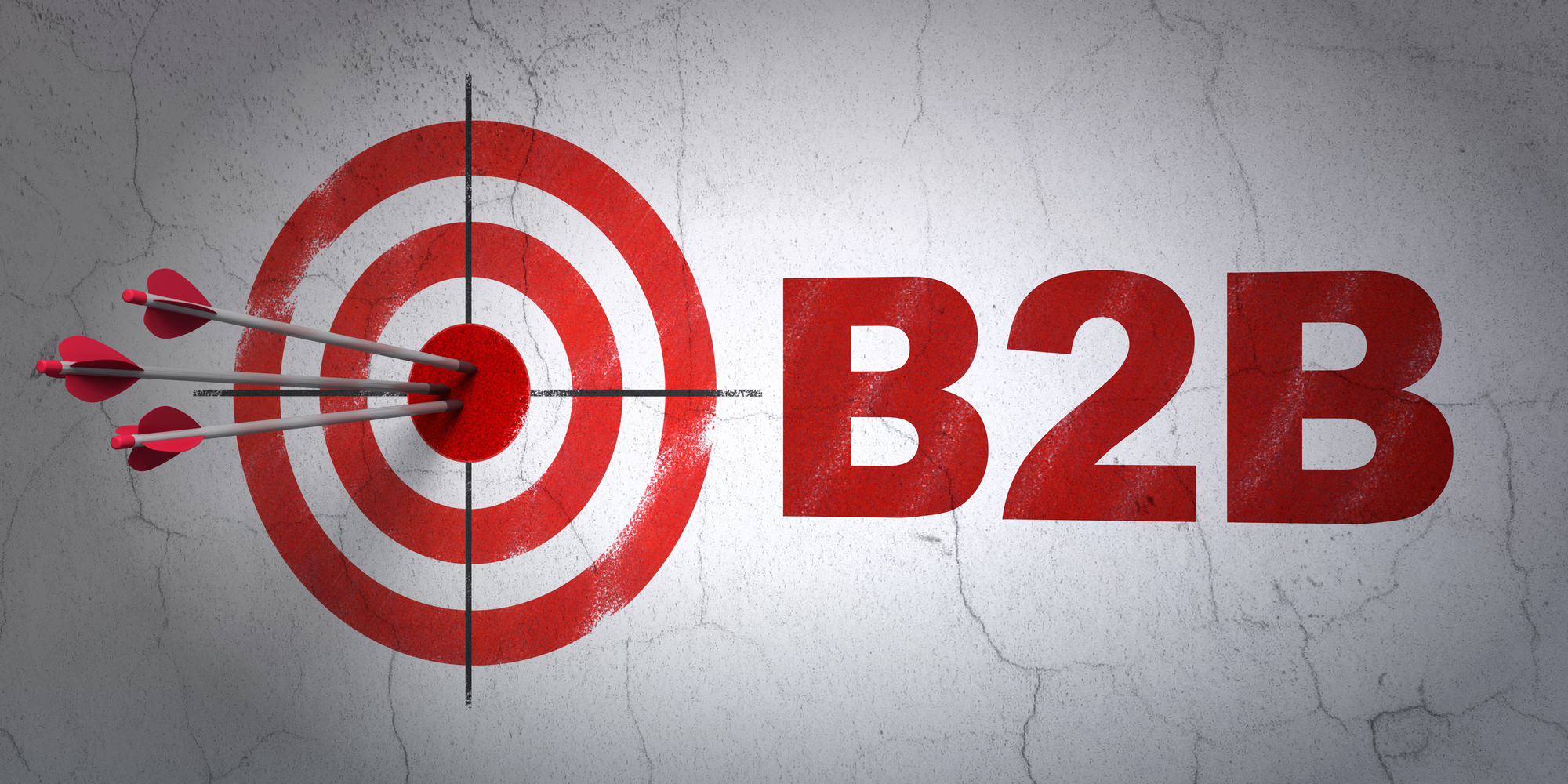 Unfortunately, there's no such thing as guaranteed success in digital marketing. You can come up with the best campaigns and they'll still fail to convert 100% of the time. It's well known that very few first-time visitors to your site will convert to customers – some estimations place that number around 2%. Knowing that success rates will likely be low, all digital marketers must have a solid retargeting campaign at their disposal.
In short, retargeting is a tactic that involves positioning yourself in front of potential prospects already familiar and engaged with your brand. With retargeting, you not only increase your chance of conversion, but you also sustain brand awareness, nurture leads, and recapture long-lost leads. It's also one of the most affordable and efficient ways to increase conversions without having to convert cold traffic!
There's a lot of strategies designed around B2C retargeting, but B2B retargeting – you'll be glad to hear – has been proven to be extremely effective. In fact, a study by ReTargeter found that B2B retargeting outperforms B2C retargeting by 147% on average. More encouraging news: The reason why remarketing often proves so effective is because 80 percent of the buying process is over and done with prior to the first direct interaction.
However, B2B retargeting is different from B2C in a few different ways. B2B targets entire accounts involving teams of multiple key personnel, and buying decisions aren't made by a single person. Because input from multiple decision-makers and stakeholders at various levels of involvement is required before a purchase, the sales funnel of B2B companies can be much longer than B2C retargeting. In summary: traditional remarketing fails B2B marketers because their concern lies with companies, not individuals.
Though it is cheap and effective when implemented properly, B2B remarketing is a nuanced beast that needs thoughtful planning if you want to maximize its ROI.
Best Practices for B2B Retargeting Campaigns
Make retargeting its own channel or campaign.
Strategy for retargeting an audience should be vastly different from a traditional ad. Your traditional ad and a retargeting ad behave differently and will sometimes have different objectives, so don't lump them together and expect the same results.
The beauty of retargeting is that you're able to listen to behaviors already taken from a previous encounter. This provides you with a bit more intel on what kind of offer will appeal to a prospect. It's important to think about what kind of messaging would work best to retarget a prospect. Sometimes email retargeting works well, sometimes a digital ad placement, sometimes just a callback will do the trick. Part of retargeting is simply find out what works best for a given prospect, but be sure that the overall effort of remarketing exists in its own separate channel from your other digital marketing initiatives.
Know your Goal
Why are you retargeting a prospect? Do you want more likes on Facebook? Do you want a non-converting visitor to fill out a form on your site? Defining your goals early on will lead to better results in the long term. Remarkering can take various forms, from an email campaign to cross-selling services to current clients. Speaking of cross-selling, don't forget that you can retarget your prospects at any point in a sales funnel. The CRM powerhouse Salesforce uses this approach very well. They cross-sell products like Marketing Cloud and Service Cloud to existing Sales Cloud users. Just because the conversion is complete doesn't mean that you need to abandon your lead. Retargeting by way of cross-selling is a great example of this.
Tailor Your Content for B2B Audience
Unlike consumers that have the luxury of time to browse for a variety of products and services, your B2B prospects will be much more dialed in when seeking solutions. Your B2B clients most likely look for easy access to solutions and want a lot of information upfront before making a decision. Your content creation strategy should mirror this no-nonsense purchase path. Keep your messaging obvious and transparent. Instead of ruminating on bonus features or color options, harp on precise benefits and the most useful information such as pricing and how your product or service compares to the competition.
Create Specific Landing Pages
An effective landing page should work to encourage a specific call-to-action. The keyword here is specific. A prospect presumably reaches a landing page by clicking on a website search result, social post, ad, email newsletter, or blog post. If the offer is relevant to them and intriguing enough, they'll take the steps to fill out a form on the landing page, which then converts them from a visitor to a lead. If a prospect lands on a page and does not convert, it may not be because they're uninterested in your product or service. The information on the page simply wasn't relevant to them. They might just need a follow-up and additional information that better speaks to the problems they're looking to solve.
Switch Up Your Messaging
Retargeting provides a great opportunity to flex your marketing muscles and experiment with different strategies. Four commonly used categories in marketing messaging include love, fear, duty, and greed. When possible, use a blend of these messaging types.
Love-based messaging spreads cheer and goodwill while reminding of the positive benefit of what you're offering: "Capture abandoned forms while you sleep!", "Easily recapture leads from abandoned forms,".
Fear-based messaging explains what happens when a prospect doesn't take action or use your product or service: "Stop losing leads through form abandonment," or "Never lose another lead to form abandonment again,".
Duty-based messaging utilizes the scarcity principle to coerce a prospect to take action by using time- or value-oriented prompts: "This offer ends tonight," or "Find out why MyFormdata Is Creating a Buzz,".
Greed-based messaging entices with the promise of success or elevated status: "Want to see a 200% increase in ROI?," or "Leave your competitors in the dust with instant lead capture technology,".
Offer a Deal
If you're retargeting a business, then you know that they were once considering you, but they left for some reason. You know that their goal was to purchase something, but they left. Why? You don't necessarily need to find out, but you can offer a sweet deal. An advanced strategy for this would be to use a frequency cap to limit the number of times an ad is served to a customer. When this cap is reached, you can then serve a one-time offer such as a free month on a subscription or a percentage off on products. This can easily turn a frequent site visit into a loyal customer.
Constantly Test and Improve
That which gets measured gets improved. Pull levers. Tweak messaging. Test colors. Try different images. Evenly rotate ads. Examine landing page behavior. Take a look at your previous attempts in retargeting. What areas were most successful? Which efforts fell flat?
Retargeting, especially for businesses trying to reach other businesses, is not an effort to be taken lightly without research, strategy, and ongoing modification. In fact, businesses that see the highest percentages of success are likely those who have a sound plan in place and that, by testing, measurement, and optimization, best understand the needs of their target prospects.
We realize not everyone can commit their time to these endeavors, but that's why we're here! Contact us today!