20/20 Vision for Your 2020 Marketing Plans: Top Seven 2020 Marketing Trends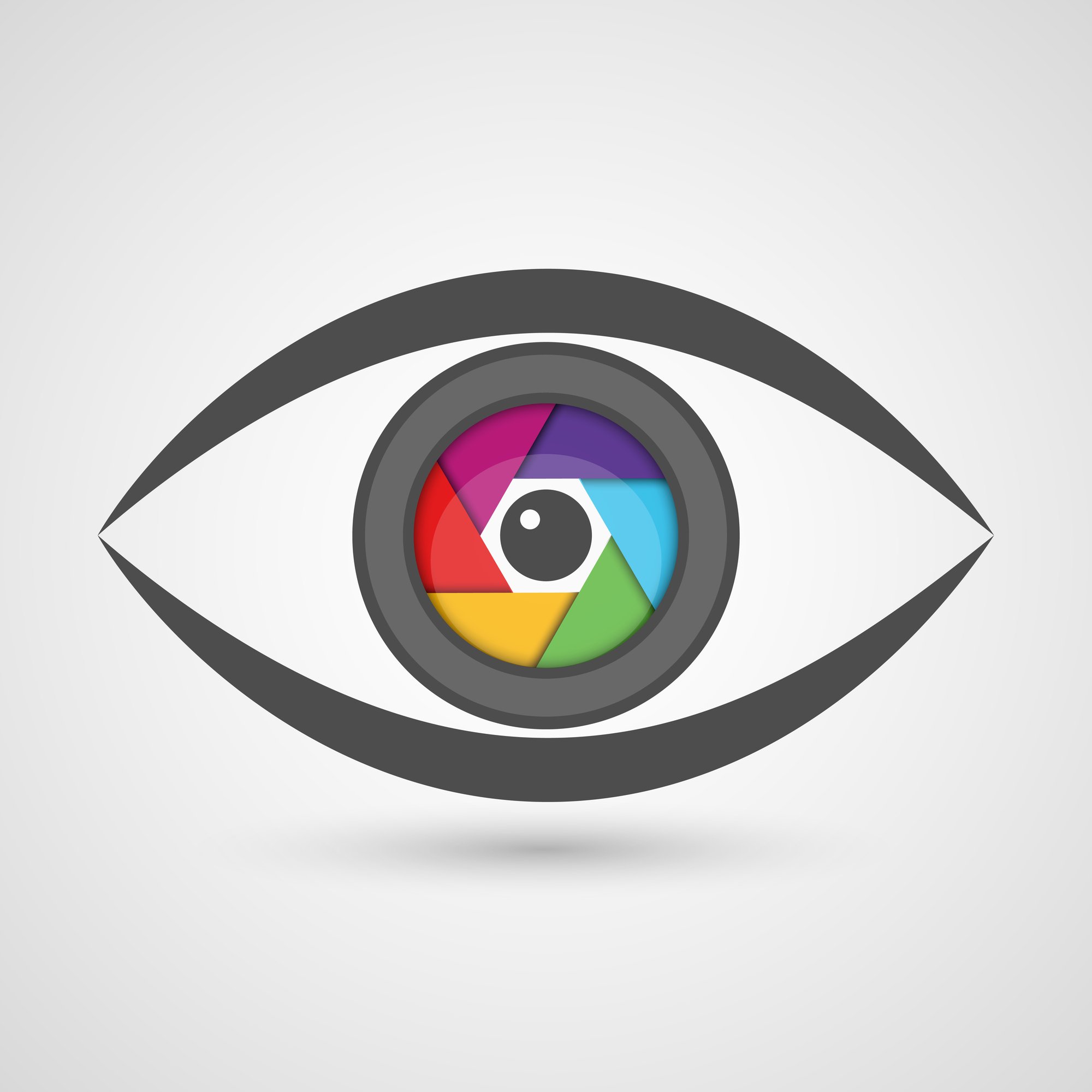 With the speed at which technology is growing and evolving, everything that relies on it must move at a similarly breakneck pace. Digital marketing is no exception.
With nonstop updates, new techniques, growth hacks, and algorithm changes, digital marketers are frequently scrambling just to keep up. Emerging or continuing trends is a vital part of staying on top of the game.
With a new decade fast approaching, here are some of the top 7 marketing trends for 2020.
Digital Marketing Trend #1: Interactive Content
Speaking of content, content marketers are faced with quite a challenge. First, they need to create a piece of content that will stand out in the world of over-saturated online content. And second, they must actively engage them and keep their audience's attention.
So far, quizzes, polls, contests, games, interactive videos, etc. have done the trick, but the audience is insatiable and they want more. More fun, more knowledge, and everything in under 30 seconds.
Today's buyers are looking for new experiences when they go online, and for many, that means greater interactivity. In fact, a whopping 91% (DemandGen Report) are seeking more visual and interactive content.
There are several reasons for this:
Interactive content is new and different, and it stands out more.
Interactive content keeps visitors on your page longer.
Interactive content is easily shareable, and when users share this content, it helps to grow awareness of your brand.
Interactive content is more engaging. Users enjoy it more than other content.
Digital Marketing Trend #2: Immediate Response Marketing
In the age of the 2020 Internet, consumers are accustomed to fast-paced living and hectic schedules with instant interactivity and personalization. These behaviors conflict with some of the more traditional marketing channels that unilaterally tell consumers what they need but not necessarily when they need it.
42% of people expect an immediate response (within 5 seconds), and 36% expect a response within 5 minutes.  (Drift)
That's where near real time communication comes in. Quick and easy communication is a priority for customers regardless of the brand. This fact highlights the need for a useful and reliable marketing tools that enables a team to both automate responses and keep customers happy. This includes live chat, inbound phone support, Chabot's, and artificial intelligence (AI)/machine learning (ML).  Check out the best marketing tools from Mobile Monkey.
Digital Marketing Trend #3: AI Powered Data Management
For years now, we have been hearing about AI and and customer insight applications. But with as much data as companies are collecting about potential customers, parsing through relevant info, enriching it, and then packaging the data for sales and marketing teams has become daunting.
The internet produces 2.5 quintillion bytes of data every day (Domo), the rate at which we can process information, identify patterns, interpret digital marketing trends and make reasonable recommendations will become more difficult. But, these tasks can become more manageable. From lead scoring to persona insights and customer segmentation, AI can help to streamline data consumption and enhance activities across all digital marketing organizations. Expect to see marketing technologies (martech) incorporate AI into data collection, reporting and recommended functionality as marketers look to understand more about the overall market.
Consider MyFormData to automate your lead capture (AI) on your website. With MyFormData's ability to preserve abandoned forms, it can turbocharge your conversions! More than 70% of all online forms are abandoned and for thousands of reasons. Every response you receive from a subscription page, landing page, or contact form is captured. You can synch or download your lead data into your existing sales and marketing tools.
With the help of advanced form analytics, users can capture data from visitors in real-time to boost conversions. Users can even gain insights such as location, IP address, device, and much more.
Digital Marketing Trend #4: Micro-Moments
Micro-moments are the moments when we turn to a device—often a smartphone—to take action on whatever we want or need right now. People generally make instant decisions on what to purchase or where to go. You want to take advantage of showing a relevant ad at the right place at the right time to the right audience.
To take advantage of micro-moments in 2020, you need to be where consumers are searching for information in the moment—as Google puts it, marketers have to "be there, be useful, be quick."
The 2020 customer journey is becoming more of a funnel where consumers think, see or talk about something and then want to learn about it, watch it or buy it, all at an instant. Expectations are high, and patience is low.
Identify your customer's potential "have to buy" moments, and be ready to deliver quality content in those moments of need for mobile devices, and make it easy for them to then purchase.
Digital Marketing Trend #5: Personalization vs. Privacy
Currently, only a few companies are using some form of personalization. And big conglomerates like Amazon are already doing it well.
Having collected user data from web-forms, studies, surveys and/or list segments, you are in a better position to reach your targeted audience and create campaigns that are more relevant and effective since they are based on the buying habits of your customers, their interests, and behaviors.
In a survey of 1,000 people, 90% (Adweek) remarked that they found personalization appealing. More important for your business is the fact that 80% admitted they'd be more likely to give their business to a company that offered them a personalized experience. Personalization is truly the future of digital marketing.
Businesses are now trying to create a personalized experience for their users. And one of the key concerns here is protecting the personal data of their users.
Most marketers view personalization and privacy of data as a dichotomy, meaning that we can have either one or the other. We firmly believe the opposite. User data is what allows you to offer a personalized journey in the first place; you can't have one without the other. Without respecting the rights of your users and protecting their interests you won't have their trust, you won't have them as your customers. You need to build privacy into your product and along the personalization journey.
Digital Marketing Trend #6: Community Marketing
Community marketing is a way for brands to drive affinity by creating spaces for people to discuss shared interests, answer common questions, and build relationships.
People are craving online communities, like Facebook and LinkedIn groups, more than ever. Social media groups, meet-ups, online forums. People are looking for like-minded individuals they can trust and interact with. As digital marketers, building a robust community that will enable strong bonds and big payoffs for your business in 2020.
Digital Marketing Trend #7: Social Influencer Marketing
Influencers used to be big celebrities with millions of followers. But now, marketers are turning to people with a much smaller social media following to reach a targeted audience with a voice they trust.
Influencer marketing has evolved into to become more personalized. As it becomes more authentic, 92 percent of people trust other consumer recommendations (Joey Little) over corporate advertising.
A mediakix study predicts that the ad spend for influencer marketing could reach $10 billion by next year. Influencer marketing is here to stay.
Influencers will gain trust and a larger publication scale with their own domains, which will, in turn, help the brands they are working with, too.
The influencers who are transparent, whose credibility, reputation, and quality of followers is up to snuff, will be your target.
Closing Thoughts
Marketers have learned to adapt quickly to the ever-changing landscape of digital marketing and its trends. These are trends that will come true, some already are, and you have to adapt for them.
You read this, and now have a chance to act on the information before your competition. "Make it so". (Picard)
MyFormData identifies leads that were once invisible by capturing your online form data in real time. Every response you receive from a subscription page, landing page, or contact form is captured. Even from abandoned forms. Works with almost any form. Import your data to your existing sales & marketing tools. Easily follow up with interested leads and turn them into loyal customers.
If you want to grow your leads, email list, improve your website conversions, and reduce lead abandonment – MyFormData is built for you. The #1 CRO tool for marketers!